The Motion Capture setup (MoCap) at Bohemia Interactive was built to cover needs our game development studio has. Over time, we hosted MoCap sessions for a clientelle from many countries, including some big names in game and film industry.
These days, anyone can purchase a MoCap system easily: it is operators' skills and experience, proven efficient pipelines, custom developed scripts and software / hardware systems that make a difference and ensure the client gets the data they expect. State of the art MoCap is not a matter of recording trivial walking or talking, it is much more.
We utilize three different MC systems for full body and face mocap.
Motion capture is a system typically used to record real movements of human characters (they are hard to hand animate and MoCap simplifies this task greatly), but it is not limited just to that – basically if reflective markers can be attached, is suitable for recording: from thing as small as an eyelid to a character or to any property like a large sword or even a horse.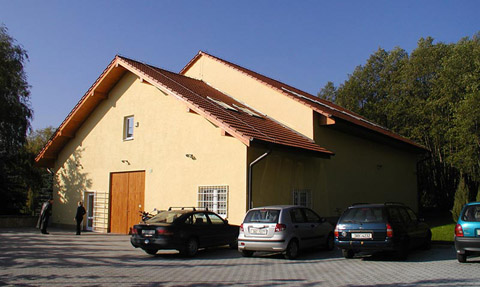 We offer
Full Body Motion Capture – Simultaneously recording movements of multiple actors
Facial Motion Capture – Records the intricate changes in the facial expressions of an actor
Finger / Performance Capture – optical markers can be attached to all knuckles of fingers allowing to record moves of all the fingers in detail. This dense setup can record finger and fullbody moves at once provided the actor stays still on a place or sits on a chair.
Virtual Camera Recording - Become the director of photography in virtual CG scene with our custom developed advanced real time visualization system
Remote Motion Capture – For simple movements, just send a video of what you need, we can play it ourselves and provide data directly, no need to travel to the studio.
Camera matchmoving – bypass ordinary SW camera motion trackers easily.
Advantages
Our setup is located in a purpose built hall, which has various significant advantages – allows for positioning of the cameras almost anywhere in the space, actors can hang on wires for acrobatic performance and so on.
We recorded and processed many hours of MC data, including extreme fighting sequences and facial mocap of top Hollywood actors, also a horse, a dog among others. The experience we gained means optimal recording conditions for each performance is determined and suitable workflows already developed.
All data is processed immediately after recording, no extra fee.
Friendly English speaking operators.
We use the these facilities ourselves and try hard to get the most out of them.
Also, the operators are not limited to the MoCap only, we can help with mixing various technologies together resulting in surprisingly advantageous combinations. Let us talk to your special effects architect to see what we can do for you.
Of course, unlimited wifi access for clients is available.
And very reasonable pricing. Exceptional price/value ratio.
Technological milestones of the studio worth mentioning
recording of multiple characters fighting martial arts at once
recording of a horse and a rider
recording of a dog
recording of a character with markers on all finger knuckles, recording of facial action
concurrent recording of the motion capture artist and a performance of common performer recorded on a green screen keying background with RED One camera. This results in interaction of a real person and a CG character, eg. UFO.
The experience we gained means optimal recording conditions for each performance is determined and suitable workflows already developed.
Check our references..